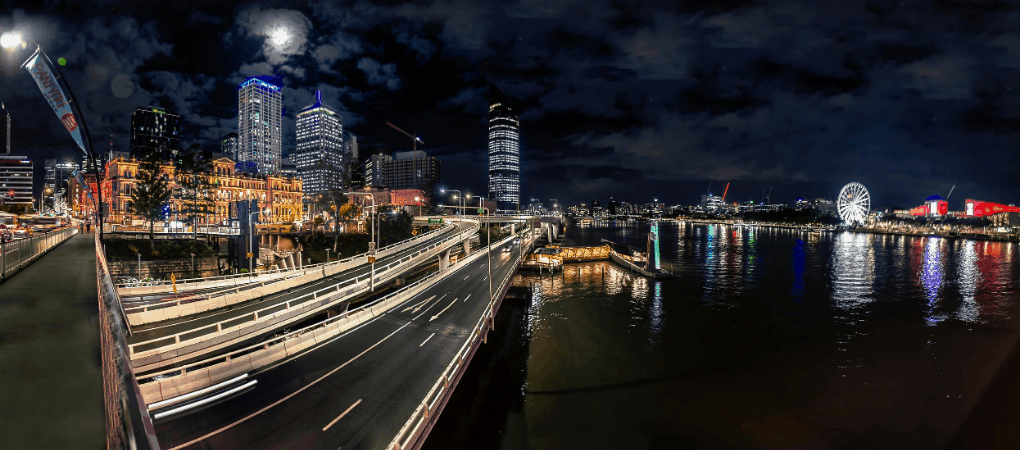 Best of Brisbane's Art and Culture Scene
Brisbane offers a rich and vibrant culture scene that runs as deep as its multicultural heritage.  Everywhere you look, the city showcases artistic talent with some of the most prominent street and public art found in the New Farm and Fortitude Valley precincts.
The city expresses and encourages the ideas of creatives through various artistic methods. Here are just a few of the highlights of Brisbane's art and cultural scene.
Culture
Every September, the Brisbane Festival explodes upon the city with an abundance of music, dance, theatre, opera, circus and public events. To wrap up the festivities, the Brisbane skyline transforms into a colourful canvas at the iconic Riverfire event, a fireworks extravaganza set to a powerful musical soundtrack. Attracting around 1 million people each year, this major international arts festival celebrates Brisbane's artistic scene, opening up the city to the world.
Art
Located in the stunning Southbank precinct, the Queensland Art Gallery (QAG) and the Gallery of Modern Art (GOMA) feature the works of local, national and international creatives. Although separate galleries, they offer distinct yet complimentary art to find a medium for all tastes. An iconic display of numerous art forms, the QAG and GOMA both push the boundaries with some of the most unique and inspiring exhibitions from across the globe.
Music
No matter what style or taste in music, Brisbane showcases it all. Located amongst the Botanical Gardens and set on the iconic Brisbane River, Riverstage plays host to an extensive line-up of live musical performances and festivals, attracting some of the biggest names in music to this renowned venue. Fortitude Valley's The Tivoli also regularly features local and big named touring artists and bands in this trendy and unique musical hotspot.
Theatre
Dubbed the 'home of the performing arts', Brisbane's Arts Theatre promises quality and thought provoking theatre. Dedicated to making the art form accessible to all, they often feature plays suited to all ages and tastes. Another icon within the city is Brisbane's Powerhouse, a visual performance arts centre and venue that features some of the best theatre and comedy Brisbane has to offer.  
Festivals
Brisbane attracts people from all walks of life and is home to a rich multicultural community. Each year, the city celebrates a range of individual cultural festivals from countries including China, Greece, Italy, Tibet, Vietnam, France, and Sri Lanka, opening up traditional dance, cuisine and musical experiences to the public.  It is no surprise that Brisbane is also host to Queensland's Multicultural Week, a celebration of more than 170 cultures that call Brisbane home. 
The Atrio Apartments
29 Robertson Street, Fortitude Valley
QLD 4006
enquiries@atrioapartments.com.au